Good general hygiene is the first step in maintaining a clean and safe workspace. Frisco Brothers Janitorial offers Commercial Coronavirus/COVID-19 Commercial Cleaning throughout Collin County as well as Arlington & Irving.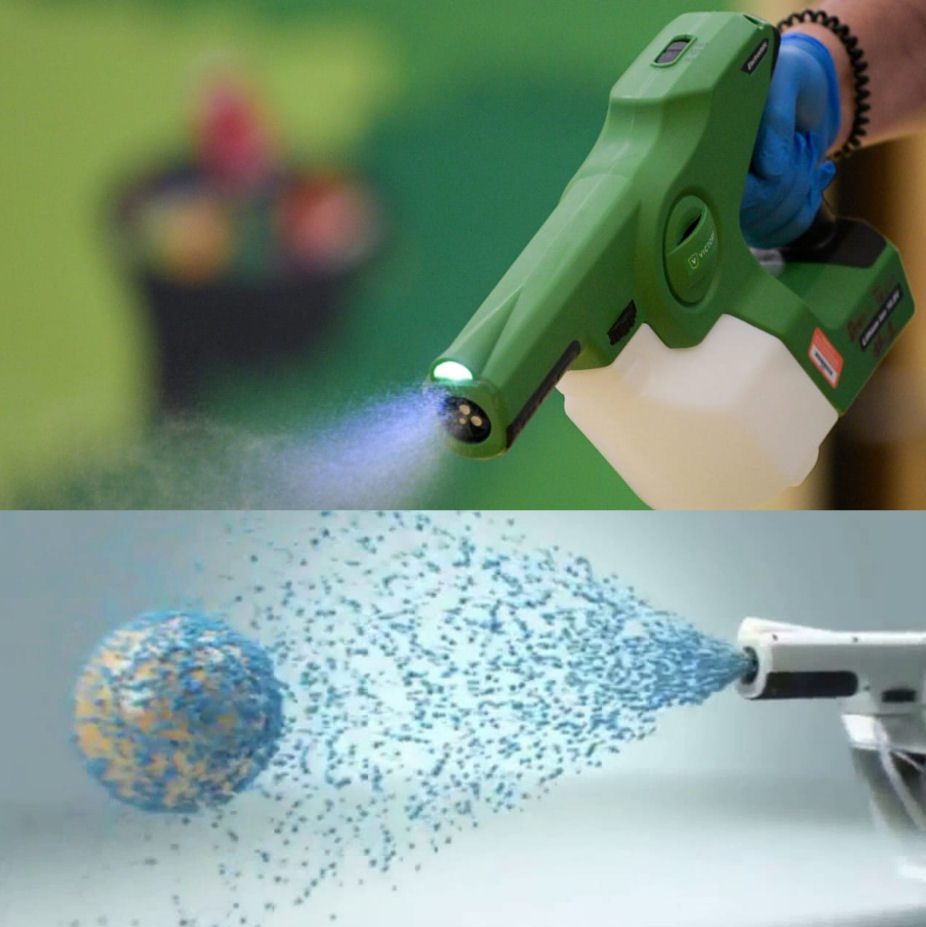 Frisco Brother's Janitorial Services reoccurring cleaning and disinfecting programs are essential in maintaining your facility safe and sanitized. We clean for health. We are the experts in providing a clean and productive working environment.
Our program starts with getting your business set up with reoccurring service (once per week minimum), then we can add auxiliary services such as electric static misting technology. We will ensure that you are staying up-to-date with the latest technology the market has to offer on keeping your location safe and productive.
Commercial Electrostatic Disinfectant Treatment
Here's a video link to show you the equipment we use if you are interested in adding this to your reoccurring service, or we are flexible if you are only interested in the electric static mist systems we offer. We just require that the location be cleaned before we start the electric static mist application.
What We are Doing to Protect Our Team Members & Clients
At Frisco Brother's Janitorial Services, the safety of our team members, our clients, and the public is vitally important in everything that we do. In light of the fluid situation regarding COVID-19, Frisco Brother's Janitorial Services remains vigilant in monitoring the most up-to-date safety, infection control and cleaning protocols recommended by global experts, including the Centers for Disease Control and Prevention (CDC), the World Health Organization (WHO), the Occupational Safety and Health Administration (OSHA).
Many Frisco Brother's Janitorial Services clients are asking what are we doing to help keep their facilities disinfected. Currently, we are sanitizing all high touch surfaces with a hospital-grade disinfectant as a part of our regular scope of work. With that being said, a surface will only remain sanitized until someone else touches it.
Understanding that your business must keep going, we are actively seeking to partner with you to understand traffic patterns and occupancy levels to determine your specific needs. Based on that information, we will be either recommending an increase in the frequency of cleaning service to help reduce cross-contamination or some other actions to help you maintain a healthy facility for your customers, your employees, and yourself.
Please send us an email or feel free to contact us by phone to see how else we can help you keep your facility virus free.