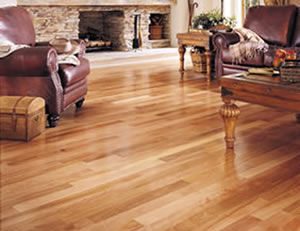 When it comes to cleaning commercial office in McKinney, you need a service that understands the unique demands of your workspace. Frisco Cleaning Services offers tailored solutions to ensure your office not only looks immaculate but also maintains a hygienic environment that enhances productivity and professionalism. In this blog post, we will delve into the specific benefits of choosing Frisco Cleaning for your commercial cleaning needs.
Tailored Commercial Office Cleaning
At Frisco Cleaning, we understand that no two commercial spaces are the same. Each office has its own layout, specific cleaning requirements, and a schedule that suits its operation. That's why we offer customized cleaning solutions that cater to your exact needs. Whether you have a small office or a sprawling workspace, we can create a cleaning plan that works for you. Our experienced team will conduct an initial assessment to identify the specific cleaning tasks required, whether it's daily janitorial services, weekly deep cleaning, or specialized floor care.
Trained Professionals
Our team of cleaning experts is highly trained to handle commercial office cleaning in McKinney. They are well-versed in the latest cleaning techniques and have a thorough understanding of the cleaning challenges that commercial spaces can present. We ensure that our team uses the most suitable and effective cleaning products and equipment to deliver exceptional results. With Frisco Cleaning, you can trust that your office will be in the hands of professionals who take pride in their work.
Health and Safety First
Maintaining a clean and healthy environment in your office is crucial, especially in today's world. We prioritize the health and safety of your employees and clients. Frisco Cleaning Services follows industry best practices for commercial cleaning. We use environmentally friendly cleaning products that are safe for both humans and the planet. Regular cleaning and sanitization can help reduce the spread of germs, making your workspace a safer place for everyone.
Cost-Effective Solutions
We understand that managing costs is a priority for businesses in McKinney. Frisco Cleaning offers cost-effective solutions without compromising on quality. By tailoring our services to your specific needs, we ensure that you only pay for the services you require. This approach not only helps you stay within your budget but also maximizes the value you receive from our McKinney cleaning services.
Client Satisfaction
At Frisco Cleaning, client satisfaction is our top priority. We believe that open communication is the key to providing the best commercial cleaning services. Our team is responsive to your needs and feedback, and we adapt our services to ensure your complete satisfaction. Our aim is to establish long-term relationships with our clients by consistently delivering exceptional results.
Choose Frisco for McKinney Cleaning Services
When it comes to cleaning commercial offices in McKinney, Frisco Cleaning Services offers tailored solutions that meet your unique needs. Our trained professionals, commitment to health and safety, cost-effective services, and dedication to client satisfaction make us the top choice for commercial cleaning. Contact us today to discuss your specific cleaning requirements and to receive a customized cleaning plan that will keep your office looking its best.
FAQ (Frequently Asked Questions):
1. What types of commercial spaces do you clean in McKinney?
At Frisco Cleaning Services, we cater to a wide range of commercial spaces, including offices, medical facilities, retail stores, educational institutions, and more. Our tailored cleaning solutions can be adapted to suit your specific needs.
2. How often can I schedule your commercial cleaning services?
We offer flexible scheduling options to match your requirements. Whether you need daily, weekly, or monthly cleaning, we can create a plan that works for your office. Our goal is to provide Janitorial And Cleaning Services that fit seamlessly into your operational schedule.
3. Do you use eco-friendly cleaning products in your services?
Yes, we prioritize eco-friendly cleaning practices. Our cleaning products are chosen for their effectiveness and safety. They are environmentally friendly and safe for both your staff and the planet.
4. How do you ensure the safety of our office during the cleaning process?
Our cleaning professionals are trained to maintain a safe environment during the cleaning process. We use signage and barriers to alert your staff to the areas being cleaned and ensure their safety. We also follow safety guidelines to minimize any risks.
5. Can you provide references from other McKinney businesses you've served?
Absolutely, we'd be happy to provide references from our satisfied clients in McKinney. Their positive experiences with our tailored commercial cleaning services showcase the quality of our work and our dedication to client satisfaction.
Ready to experience the benefits of tailored commercial cleaning solutions for your McKinney office? Contact Frisco Cleaning Services today for a free consultation. Let us create a customized cleaning plan that ensures your workspace remains clean, safe, and productive. Reach out to us at contact@friscocleaningservices.com or call us at 123-456-7890 to get started.
Frisco Brothers Janitorial Service
Average rating:
0 reviews