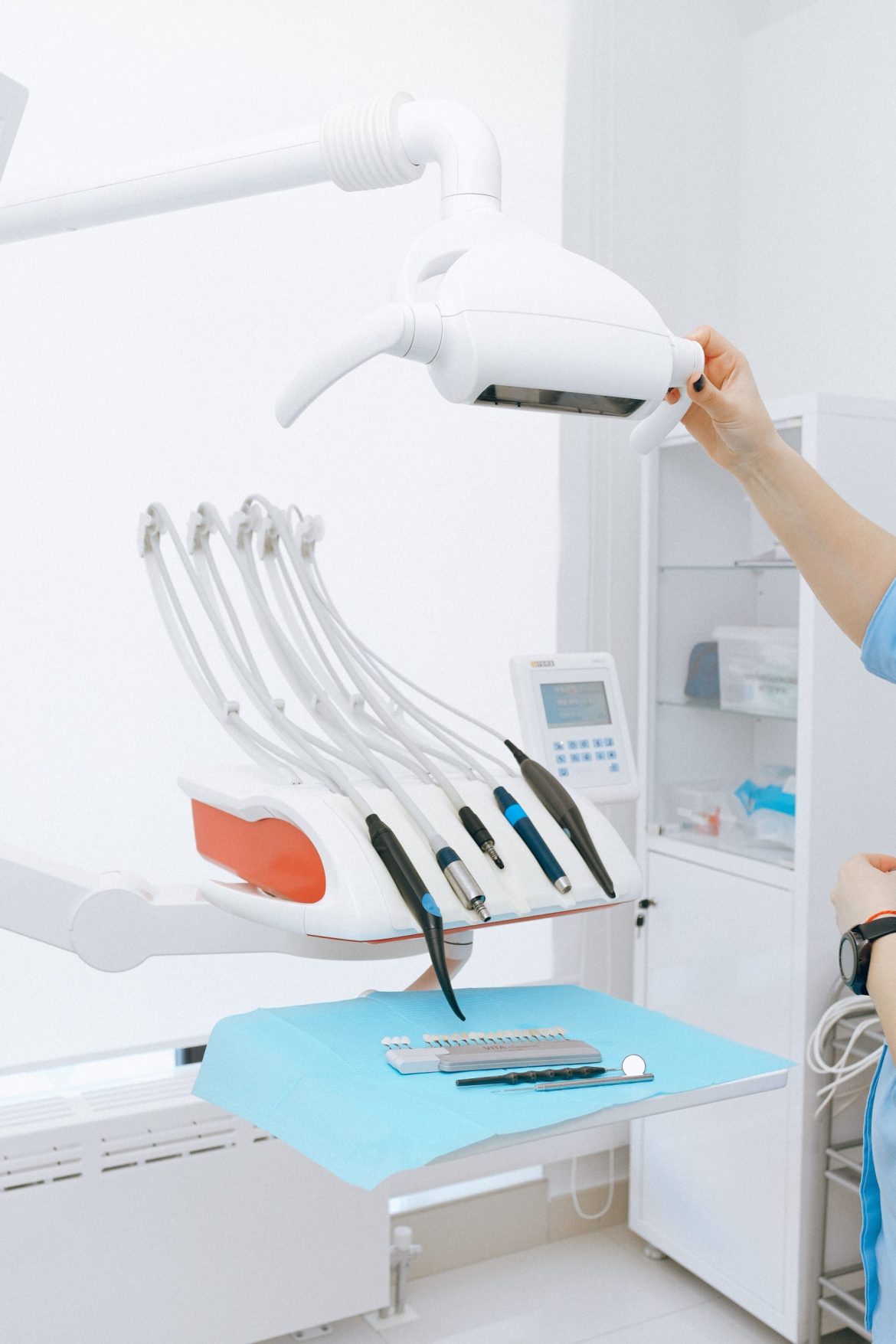 Maintaining a Clean and Hygienic Environment: Janitorial Cleaning Services for Dental and Medical Offices
In today's fast-paced world, the importance of maintaining a clean and hygienic environment cannot be overstated, especially when it comes to dental and medical offices. These specialized healthcare facilities require a pristine setting to ensure the well-being and safety of both patients and staff. A clean environment not only promotes a sense of trust and professionalism but also plays a vital role in preventing the spread of infections and diseases. That's why professional janitorial cleaning services tailored specifically for dental and medical offices are of utmost importance.
At Frisco Brother's Janitorial Service, we understand the unique needs of dental and medical offices when it comes to cleanliness. We specialize in providing top-notch janitorial cleaning services that are designed to meet the highest industry standards. Our experienced team of skilled professionals is trained in the latest cleaning techniques and follows strict protocols to ensure a clean and safe environment for your patients and staff.
Comprehensive Cleaning Solutions
We offer a comprehensive range of cleaning solutions that are specifically tailored to the requirements of dental and medical offices. Our services encompass every aspect of janitorial cleaning, ensuring that no area is overlooked. From waiting rooms and reception areas to examination rooms, treatment areas, and restrooms, we leave no stone unturned in our pursuit of cleanliness. Our attention to detail is unmatched, as we understand that even the smallest overlooked area can compromise the overall hygiene of your office.
Thorough Disinfection Practices
One of the key aspects of our janitorial cleaning services is our commitment to thorough disinfection practices. We utilize high-quality disinfectants that are effective against a wide range of bacteria, viruses, and other pathogens. Our team meticulously disinfects all surfaces, including countertops, furniture, doorknobs, light switches, and medical equipment. We pay special attention to areas that are frequently touched to minimize the risk of cross-contamination and ensure a safe environment for everyone.
Safe Handling of Medical Waste
Proper disposal of medical waste is a critical aspect of maintaining a clean and hygienic environment in dental and medical offices. Our janitorial cleaning services include the safe handling and disposal of medical waste in compliance with all relevant regulations and guidelines. We understand the importance of adhering to strict protocols when dealing with potentially hazardous materials, and our team is trained to handle such waste with the utmost care and professionalism.
Flexible Scheduling Options
We recognize that every dental and medical office has unique requirements and schedules. To accommodate your specific needs, we offer flexible scheduling options for our janitorial cleaning services. Whether you prefer daily, weekly, or monthly cleaning, we can tailor a cleaning program that fits seamlessly into your office's operations. Our goal is to provide efficient and effective cleaning solutions without causing any disruptions to your workflow.
Trusted Professionals
When you choose Frisco Brother's Janitorial Service for your janitorial cleaning needs, you can rest assured that you are working with a team of trusted professionals. We prioritize the security and confidentiality of your office, and our staff undergoes thorough background checks and rigorous training to ensure their reliability and integrity. We take pride in delivering exceptional service and building long-term relationships with our clients based on trust, professionalism, and outstanding results.
Services Offered by Frisco Brother's Janitorial Services
You can count on Frisco Brother's Janitorial Services to provide you with the highest quality cleaning for your office or home. Whether you need daily, weekly, bi-weekly, or one time cleaning-contact Frisco Brother's Janitorial Services for additional details today.
We have the ability and resources to use all lines of cleaning products and are able to provide Green Cleaning Only Programs upon request.
All client's receive a monthly progress request to check on client satisfaction. This will be done either in person or by email. We want and depend on our clients' feed back so that we can communicate your issues to our staff. Please feel free to use our Q&A survey on our website too.
A Proven Frisco & Collin County Office Cleaning & Residential Service
Frisco Brother's Janitorial Service was started in early 2001 in the growing city of Frisco, Texas. Both Rick and myself agreed from the beginning to keep our family run partnership in Collin County as well as Arlington & Irving. We wanted to specialize in a small geographic area so that we could provide our clients with quality customer service and by specializing our territory in Collin county it allows us to keep up with quality control and client special requests.
The individuals that work for Frisco Brother's Janitorial Service are also local to the area and are members of the community. All of them are personally trained by either Rick or myself. We pay our staff of cleaning specialists well so that they deliver the performance we & our clients expect. We check our staff's work regularly with our clients and make unscheduled Inspections to be sure our staff tends to business at hand.
Frisco Brother's Janitorial Service is a provider for all your commercial and industrial needs. Our goal is client satisfaction with excellent services & relations. In order to do this we are committed to providing both a professional and pleasant work environment. In accomplishing this each individual plays an important role by contributing resourceful knowledge, flexibility, responsibility & innovate ideas towards achieving excellent results for our clients.
Frisco Brother's Janitorial Service main focus is quality work, trusted work staff, customer satisfaction and fair Pricing for the work in demand. We are not trying to match our competitor's price By sacrificing quality and we strongly believe our fee's are more than fair.
Founded in 2001, Frisco Brother's Janitorial is a fully licensed and insured office cleaning, building maintenance and janitorial service provider. Each of our employees goes through extensive training in order to provide our clients with outstanding cleaning and janitorial services in Frisco, McKinney, Plano, Little Elm, Celina, Arlington & Irving. We are reliable, trustworthy, and professional at all times. We are qualified to provide specialty services such as residential cleaning, medical office cleaning and Industrial plant building maintenance. Our company updates our cleaning staff's education and training on a regular basis in order to provide our clients with the best possible office cleaning service.
Contact us today to schedule an estimate . Don't wait – click here to get started: https://www.friscojanitorial.com/estimates/