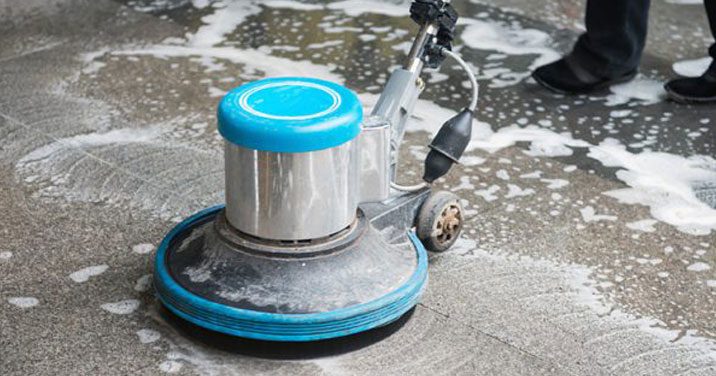 Introduction
Welcome to  Frisco Janitorial, your go-to source for professional office floor restoration services in Collin County, Texas. Our dedicated team of experts is committed to helping you restore the shine and elegance of your office floors. We understand the importance of maintaining a clean and professional workspace, and that starts with having impeccably maintained floors. In this article, we will discuss the benefits of strip and wax services for office floors and why it's crucial to leave this task in the hands of professionals.
Why Strip & Wax Office Floors?
Enhance Appearance and Aesthetics
One of the primary reasons to opt for strip and wax services for your office floors is to enhance their appearance and aesthetics. Over time, floors can accumulate dirt, grime, and scratches, which can make them appear dull and worn out. By stripping away the old wax layer and applying a fresh coat, you can instantly transform the look of your office floors. The new wax coating will provide a glossy finish that exudes professionalism and elegance, leaving a lasting impression on clients and employees alike.
Extend Floor Lifespan
Investing in regular strip and wax services can significantly extend the lifespan of your office floors. Without proper maintenance, dirt and debris can penetrate the floor's surface, causing irreversible damage. The wax acts as a protective layer, shielding the floor from daily wear and tear. By removing the old wax and reapplying a new layer, you create a barrier that safeguards the underlying floor material, ensuring its durability and longevity.
Improve Safety and Hygiene
Maintaining a clean and safe working environment is crucial for any business. Office floors are prone to spills, stains, and dirt buildup, which can pose hazards to employees and visitors. With strip and wax services, you can eliminate these risks by effectively removing all traces of dirt, grime, and potential allergens. The smooth and polished surface after waxing also facilitates easier cleaning and maintenance, promoting a hygienic workspace for everyone.
The Strip & Wax Process- Strip & Wax Office Floors
Step 1: Inspection and Preparation
Our professional team will start by conducting a thorough inspection of your office floors. This assessment allows us to determine the best approach for your specific flooring material and condition. We will also ensure that the area is clear of any furniture or obstacles that may impede the restoration process.
Step 2: Stripping the Old Wax
Once the preparation is complete, we proceed to strip away the old wax layer. Using specialized stripping solutions and equipment, we carefully remove all traces of the existing wax. This step is crucial to eliminate any buildup, stains, or imperfections that may have accumulated over time.
Step 3: Cleaning and Surface Preparation
After stripping the old wax, we meticulously clean the floor surface to remove any remaining residue. This thorough cleaning ensures a pristine base for the wax application. Our team pays close attention to corners, edges, and hard-to-reach areas to guarantee a uniform finish.
Step 4: Wax Application
With the floor surface clean and dry, we apply a high-quality wax product that is specifically designed for your flooring type. Our experts utilize professional-grade tools and techniques to ensure an even and smooth application. The new wax layer provides a protective coating that enhances the floor's shine and durability.
Step 5: Buffing and Polishing
To achieve a flawless finish, we use industrial-grade buffers to polish the newly waxed floors. This process enhances the shine and smoothness, giving your office floors a professional and pristine appearance.
Trust the Professionals at Frisco Janitorial- Strip & Wax Office Floors
When it comes to strip and wax services for your office floors, it's crucial to trust the professionals. At Frisco Janitorial, we have the expertise and experience to deliver outstanding results. Our team uses top-of-the-line equipment, industry-approved techniques, and high-quality products to ensure your satisfaction.
Benefits of Choosing Frisco Janitorial Strip & Wax Office Floors
Expertise: Our team consists of highly skilled professionals who specialize in floor restoration services. We stay updated with the latest industry trends and techniques to deliver exceptional results.
Tailored Approach: We understand that each office space is unique, and therefore, we provide personalized solutions to meet your specific requirements. Our team will assess your floors and develop a customized plan that addresses your needs.
Time and Cost Efficiency: By outsourcing the strip and wax services to us, you save valuable time and resources. Our efficient processes and professional-grade equipment enable us to complete the task promptly, minimizing disruption to your business operations.
Long-lasting Results: When you choose Frisco Janitorial Strip & Wax Office Floors, you can expect long-lasting results. Our dedication to quality ensures that your office floors maintain their shine and elegance for an extended period.
Customer Reviews: Satisfaction Guaranteed!
At Frisco Janitorial, customer satisfaction is our top priority. Don't just take our word for it – hear what our clients have to say about our strip and wax services:
We have been very pleased with Frisco Brother's Janitorial service. They are very thorough and professional. Their company was recommended to us by another happy customer and we are so glad to have found them. Our cleaning needs are always met, they truly go above and beyond. We highly recommend them! -Chastity Cherry
Frisco Brother's Janitorial has been servicing our office for about a year now. They do an excellent job, and we are very pleased. -Mike Ridley
These are just a few examples of the positive feedback we have received from satisfied customers. We take pride in our ability to deliver exceptional results and create long-lasting relationships with our clients.
At Frisco Janitorial, we believe in the power of a clean and inviting workspace. With our strip and wax services, you can trust us to restore the shine and elegance of your office floors, leaving a lasting impression on everyone who steps through your doors.
Contact us today at https://www.friscojanitorial.com/ to experience the difference Frisco Janitorial can make for your office floors.
To Contact Us by Phone: 214-618-0816
To Email Us: friscobros2@outlook.com