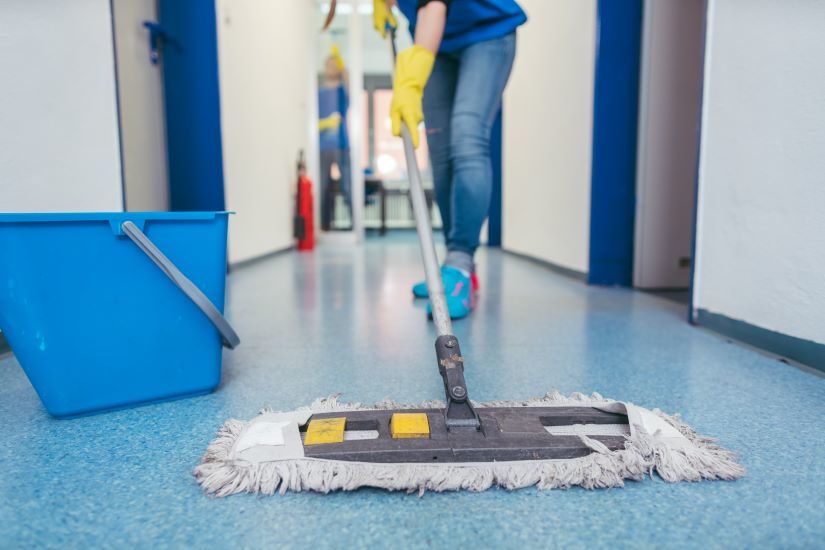 What's Included in Commercial Cleaning Texas McKinney?
When clients approach us at Frisco Janitorial Cleaning Service in Texas McKinney and ask what's included in commercial cleaning, we're always ready with the same answer: "Whatever you need" (within reason, of course!).
The Extent of Commercial Cleaning
The range of services offered by commercial cleaners can be quite extensive. Most commercial cleaning companies, like ours, are equipped and staffed to handle everything from the basics, such as dusting desks and emptying trash bins, to more specialized tasks like industrial carpet cleaning and window cleaning.
Common Commercial Cleaning Tasks
Standard commercial cleaning duties usually encompass the following:
Vacuuming or mopping floors
Cleaning and restocking restrooms
Kitchen area cleaning
Sanitizing high-touch points like door handles
Emptying waste bins
Wiping internal glass surfaces
Removing cobwebs with high dusting
Unusual Yet Normal Commercial Cleaning Duties
While less common, perfectly normal cleaning duties might include:
Disassembling, cleaning, and reassembling coffee machines
Cleaning gymnasium machines and equipment
Sauna and jacuzzi cleaning
Golf course driving bay cleaning
And much more…
The possibilities for commercial cleaning schedules are nearly endless, tailored to meet your unique needs.
Fascinating Insights into Commercial Cleaning
Did you know that the first commercial cleaning company dates back over forty years? It all began in 1968 when a University of Oklahoma student in Norman started cleaning businesses at night to supplement his income.
At Frisco Janitorial Cleaning Service, we pride ourselves on fulfilling your cleaning wishes, as long as they're reasonable and safe. We've even been asked to balance over hot grills to clean cooker hoods (a request we had to decline, of course)!
Why Frisco Janitorial Cleaning Service in Texas McKinney Excels
We understand the importance of customization in the commercial cleaning industry. Every client's needs are unique, whether it's an office, gym, or restaurant. That's why we provide bespoke services and tailor our cleaning schedules to fit your budget and requirements.
Fascinating Facts About Commercial Cleaning
An average office phone harbors approximately 25,000 germs per square inch.
Each time you flush a toilet, it releases "toilet plumes" – tiny waste particles that can become airborne and potentially enter your mouth. Always close the toilet seat before flushing!
According to research conducted by Columbia and Yale Universities, Iceland holds the distinction of being the world's cleanest country, boasting a remarkable score of 93.5. In stark contrast, Sierra Leone ranks lowest with a score of only 32.1. These rankings consider various factors like water and air quality, greenhouse emissions, environmental public health, and ecosystem diversity.
Surprisingly, 15% of men and 7% of women neglect to wash their hands after using the toilet. To put it in perspective, just one gram of feces can contain a staggering 1 million bacteria and 10 million viruses.
Office desks often host a shocking 400 times more germs than a typical toilet seat.
On average, men's desks harbor 10% to 20% more germs than those of their female counterparts.
Emphasizing the importance of cleanliness in the workplace has contributed to a reduction in employee sick days. In 1993, employees averaged 7.2 sick days per year, compared to just 4.4 in 2019.
Demonstrating a commitment to workplace cleanliness is a tangible way to show your employees that you genuinely care about their well-being.
Image source: UNESCO
Wrapping Up: The Versatility of Commercial Cleaning
To sum it up, the world of commercial cleaning is vast and adaptable. Frisco Janitorial Cleaning Service in Texas McKinney is here to meet your needs, ensuring a clean and healthy environment for your business.
So, whether you're in need of routine cleaning or more specialized services, trust us to keep your workspace in top-notch condition, because a clean workplace not only boosts productivity but also shows your employees you care about their well-being.
Call now for your free estimates and appointments or fill out our contact form!
Frisco Brothers Janitorial Service
Average rating:
0 reviews