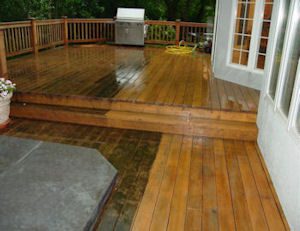 Frisco Brother's Janitorial Service was started in early 2001 in the growing city of Frisco, Texas. Both Rick and myself agreed from the beginning to keep our family run partnership in Collin County as well as Arlington & Irving. We wanted to specialize in a small geographic area so that we could provide our clients with quality customer service and by specializing our territory in Collin county it allows us to keep up with quality control and client special requests.
The individuals that work for Frisco Brother's Janitorial Service are also local to the area and are members of the community. All of them are personally trained by either Rick or myself. We pay our staff of cleaning specialists well so that they deliver the performance we & our clients expect. We check our staff's work regularly with our clients and make unscheduled Inspections to be sure our staff tends to business at hand.
Frisco Brother's Janitorial Service is a provider for all your commercial and industrial needs. Our goal is client satisfaction with excellent services & relations. In order to do this we are committed to providing both a professional and pleasant work environment. In accomplishing this each individual plays an important role by contributing resourceful knowledge, flexibility, responsibility & innovate ideas towards achieving excellent results for our clients.
Frisco Brother's Janitorial Service main focus is quality work, trusted work staff, customer satisfaction and fair Pricing for the work in demand. We are not trying to match our competitor's price By sacrificing quality and we strongly believe our fee's are more than fair.
Founded in 2001, Frisco Brother's Janitorial is a fully licensed and insured office cleaning, building maintenance and janitorial service provider. Each of our employees goes through extensive training in order to provide our clients with outstanding cleaning and janitorial services in  Frisco, McKinney, Plano, Little Elm, Celina, Arlington & Irving. We are reliable, trustworthy, and professional at all times. We are qualified to provide specialty services such as residential cleaning, medical office cleaning and Industrial plant building maintenance. Our company updates our cleaning staff's education and training on a regular basis in order to provide our clients with the best possible office cleaning service.
Services Offered by Frisco Brother's Janitorial Services
You can count on Frisco Brother's Janitorial Services to provide you with the highest quality cleaning for your office or home including power washing service in Dallas. Whether you need daily, weekly, bi-weekly, or one time cleaning-contact Frisco Brother's Janitorial Services for additional details today.
We have the ability and resources to use all lines of cleaning products and are able to provide Green Cleaning Only Programs upon request.
All client's receive a monthly progress request to check on client satisfaction. This will be done either in person or by email. We want and depend on our clients' feed back so that we can communicate your issues to our staff. Please feel free to use our Q&A survey on our website too.